Rod Chapman (Chair)
Praxis High Integrity Systems
rod.chapman@praxis-his.com
Chris Smith
GreenHills
Franco Gasperoni
AdaCore
Adrian Larkham
Aonix UK
Ian Gilchrist
IPL
Martin Stacey
ILogix
Alan Burns (Conference Chair)
University of York, UK
Tullio Vardanega (Program Chair) University of Padua, Italy
Dirk Craeynest
Ada-Europe (Vice-President)
Erhard Plödereder
Ada-Europe (President)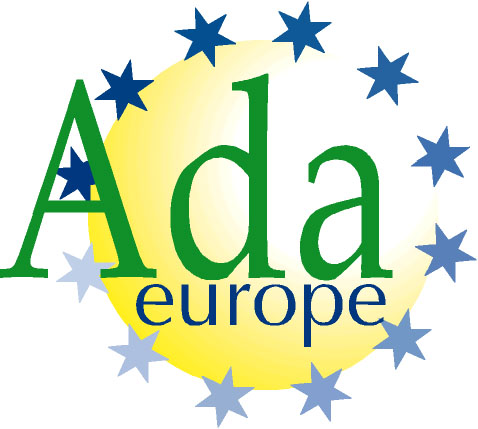 Conference Topics
In the last decade the conference has established itself as an international forum for providers and practitioners of, and researchers into, reliable software technologies. The conference presentations will illustrate current work in the theory and practice of the design, development and maintenance of long-lived, high-quality software systems for a variety of application domains. The program will allow ample time for keynotes, Q&A sessions, panel discussions and social events. Participants will include practitioners and researchers from industry, academia and government organizations interested in furthering the development of reliable software technologies. To mark the completion of the technical work for the Ada language standard revision process, a special session will be devoted to the presentation and discussion of the prospects of the revised language in the landscape of mainstream language technologies.
The topics of interest for the conference include, but are not limited to:
Methods and Techniques for Software Development and Maintenance: Requirements Engineering, Object-Oriented Technologies, Formal Methods, Re-engineering and Reverse Engineering, Reuse, Software Management Issues

Software Architectures: Patterns for Software Design and Composition, Frameworks, Architecture-Centered Development, Component and Class Libraries, Component-Based Design

Enabling Technology: CASE Tools, Software Development Environments and Project Browsers, Compilers, Debuggers and Runtime Libraries

Software Quality: Quality Management and Assurance, Risk Analysis, Program Analysis, Verification, Validation, Testing of Software Systems

Critical Systems: Real-Time, Distribution, Fault Tolerance, Information Technology, Safety, Security

Mainstream and Emerging Applications: Multimedia and Communications, Manufacturing, Robotics, Avionics, Space, Health Care, Transportation

Ada Language and Technology: Programming Techniques, Object-Oriented Programming, Concurrent Programming, Bindings and Libraries, Evaluation & Comparative Assessments, Critical Review of Language Enhancements, Novel Support Technology
Workshops
Workshops on themes that fall within the scope of the conference may be arranged to discuss matters of immediate technical interest as well as to foster action on longer-term technical objectives. Proposals may be put forward for either half- or full-day workshops, to be scheduled on either ends of the main conference. Workshop proposals should be submitted by e-mail to the Program Co-Chair Tullio Vardanega. The workshop organizer shall also commit to preparing proceedings for timely publication in the Ada User Journal.