Local Information
Conference Venue
The Royal York Hotel
Station Road
York
North Yorkshire
YO24 1AA
England, UK.

Tel: +44 1904 653681
Fax: +44 1904 623503
York, The City
| | |
| --- | --- |
| York is a beautiful, historic city with many tourist attractions. More information is available from York Tourist Information. | |
Recommended activities include:

Walk on the ancient city walls, which are well preserved and open to the public (free), forming a 3 mile walk around the city passing through the bars ("gates") of the city.
York Dungeons...2,000 years of gruesomely authentic history brought back to life..and death.
Visit the Cathedral, York Minster is largest Medieval Gothic cathedral north of the Alps and a treasure house of 800 years of stained glass.
National Railway Museum, an excellent, free museum.
Accommodation
The following suggestions are hotels reasonably close to the conference venue. We have negotiated specially reduced rates at the Royal York (booking deadlines apply) and Marriott . Please consult their own web sites, or the following for more information about these hotels and other establishments before making your booking. There are also numerous online booking agencies which can provide a good rate.
York is a very popular tourist destination and hotels are always busy. Please book your accommodation well in advance to avoid any difficulty nearer the time.
Maps. Please note that the links to the maps below are based on a street-level search. The actual hotel may not be precisely where the marker appears.
Name
Contact Details
Approx Rates


(single en-suite rooms)

Description
Address
Distance from Royal York Hotel
Conference Hotel
Conference Venue: Royal York
tel: +44 1904 653681
fax: +44 1904 623503
www.principal-hotels.com
£120
Conference Venue. Mention Ada-Europe when booking to qualify for reduced room rate,

rooms must be booked by 24th April to qualify.

Station Road
YO24 1AA
MAP
-
Other recommended hotels
Marriott Hotel
tel: +44 1904 701000
fax: +44 1904 702308
www.marriott.co.uk/QQYYK
£85
Full leisure facilities. Mention University of York (Code: UVVJ) to be eligible for reduced room rate subject to availability (telephone booking).
Tadcaster Road
YO24 1QQ
MAP
5 min taxi, 20 min walk
The Newington
tel: +44 1904 625173
fax: +44 1904 679937
info@thenewington.co.uk
£55
147 Mount Vale
YO24 1DJ
MAP
5 min taxi, 10/15 min walk and on busy bus route
Premier Lodge
tel: +44 1904 612159
fax: +44 870 990 6595
£57.95
20 Blossom Street,
Y024 1AJ
MAP
2 minutes walk from Railway Station and Royal York Hotel.
Ashberry Hotel
tel: +44 1904 647339
fax: +44 1904 647333
ashbury@talk21.com
approx. £40
103 The Mount
YO24 1AX.
MAP
10 min walk
Bishops Hotel
tel: +44 1904 628000
fax: +44 1904 628181
enquiries@bishopshotel@co.uk
single £40, double £70 reduced for single
135 Holgate Road
YO24 4DF
MAP
5/10 min walk
Galtres Lodge
tel: +44 1904 622478
fax: +44 1904 627804
info@galtreslodgehotel.co.uk
single (not en-suite) £50, single en-suite £ 100
Near Minster
54 Low Petergate
YO1 7HZ
MAP
5/10 min walk
Travel
Also, see this link for further travel information.
By Air
York is within easy travelling distance of 3 international airports: Leeds/Bradford, Humberside and Manchester.
From Manchester International Airport, frequent trains provide the city with a direct round the clock link.
Alternatively, the London Airports (Stansted, Heathrow and Gatwick) have many international flights, although you may have to travel through London to get to York, this can be difficult with luggage.
By train
For train times see Network Rail Timetable. The nearest station is York. Tickets are cheaper if purchased in advance, but can easily be bought on the day. An Open Return ticket allows you to travel back on the same ticket within a month.
The hotel is next to the station: turn left at the front of the station and the entrance is 40 metres away.
Acknowledgements
With thanks to www.visityork.org for allowing the use of images on this site and for additional tourist information.
---
The organizers thank the supporters of the conference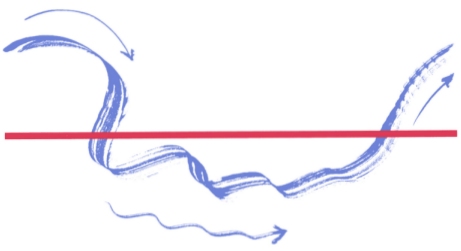 Conference Home Page
---
Last Changed:
Thu Apr 7 10:53:02 2005
Contents of this page :
Ian Broster