12th International Conference
on Reliable Software Technologies
Geneva, 25-29 June 2007
ACM SIGAda 2007
Annual International Conference on
Software Development for Safety, Security,
and High Reliability Systems
4 - 8 November 2007
at Washington DC, USA
official website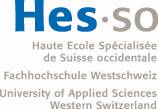 The exhibition will open in the mid-morning break on Tuesday and run continuously until the end of the afternoon break on Thursday. It will take place in the area located at the mezzanine of the building; above the main hall (see the plan below).
The coffee breaks are held in the same exhibition area. Breaks Tuesday–Thursday are one hour to allow the attendees a comfortable visit to the exhibition.
The exhibitors are: AdaCore, Ellidiss Software, Telelogic, Praxis, Aonix, Green Hills Software, Programming Research BV, Rapita Systems and Hibachi (project). Each exhibitor has a 20 minutes presentation slot during the vendor sessions (Tuesday afternoon).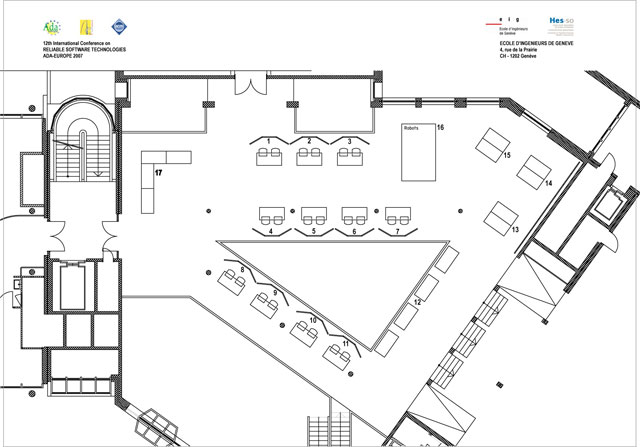 Exhibition area (mezzanine)
3. Telelogic

5. AdaCore

6. RCSO-TIC (HES-SO)

7. RCSO-ISYS (HES-SO)

8. Praxis

10. Aonix

11. Hibachi project

12.Internet area

13. LTD-EIG

14. LDI-EIG

15. LII-EIG

16. LSN-EIG

17. Coffee area