International Conference on

Reliable Software Technologies

Ada-Europe '97
The Tower Hotel, London, 2-6 June 1997
Sponsored by Rational.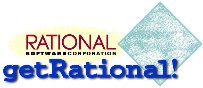 ---
Advance programme now available!
---
Welcome to the WWW server for the International Conference on Reliable Software Technologies (Ada-Europe '97).
You may wish to bookmark this page - http://www.sis.port.ac.uk/adauk/Ada-Europe/Conference/1997/ - and come back to it often as material is updated.
Index
Organisation

Conference events

Tower Bridge

Registration

Social events

Related information
Conference schedule at a glance (needs a browser that supports tables)
Monday
2 June

Tuesday
3 June

Wednesday
4 June

Thursday
5 June

Friday
6 June

morning

Tutorials

Keynote presentations

Technical sessions

Tutorials

Lunch

afternoon

Tutorials

Technical sessions

Panel sessions

Tutorials

evening

Conference Opening and Reception
(18.00-19.00)

"The Maiden
and the Mandate"
(21.00-22.00)

Ada-Europe General Assembly
(17.30-18.30)

Tour of
Tower Bridge
(18.30-20.00)

Conference Dinner on "The Elizabethan", sailing from St Katharine Pier to Greenwich & Putney

Monday
2 June

Tuesday
3 June

Wednesday
4 June

Thursday
5 June

Friday
6 June
The cost of developing and maintaining computer systems is increasingly dependent on the cost of the software component. As the requirements of customers get more complex, so too do the needs of the software engineers who must meet them.
The problems of managing software development are as great as the problems of engineering the system itself. Good software engineering practice, based on appropriate techniques supported by suitable tools, is seen as the solution to this "software crisis".
Software engineering needs better techniques and tools, and those that already exist need to be better publicised and better understood. This conference meets that need.
The Conference aims to bring together users and vendors of software engineering tools, and those who research and teach related techniques, to discuss and exchange new developments and to share good practice.
The Conference will consist of tutorials, presentations and demonstrations of software engineering products.
Participation in the Conference is invited from all those in the software engineering community - users, vendors, educators and researchers.
---
Organised by Ada UK on behalf of Ada-Europe, in co-operation with ACM SIGAda.
This site maintained by Jim Briggs. We appreciate and welcome all comments.
Last updated 16 March 1997